Learn English
Best English Listening Websites
Here is a quick run down of all of my favorite listening websites for English learners. Please be sure to check out my top ESL listening activities here on the ESL Commando too! Enjoy!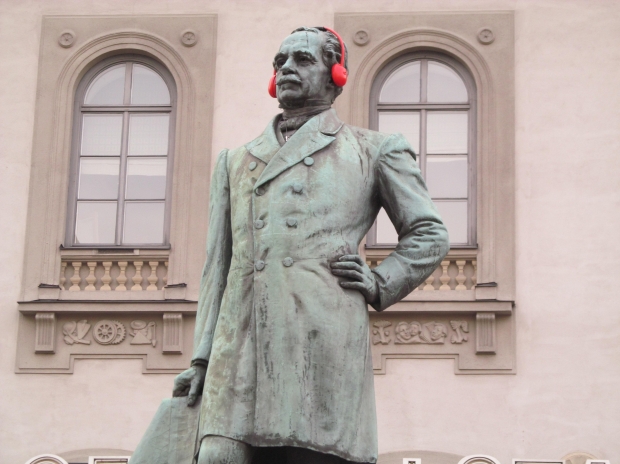 ELLLO

- English Listening Lab Online.

Randall's Lab

- Great Main Ideas and cloze exercises

Lyrics Training

- Learn English through songs

ESL Video

- Learn English through TV and movie clips.

Cambridge Arcade

- Listening for details and discrete sounds.

Many Things

- Great for pronunciation and listening for vowels and consonants.

Movie Segments for Warm Ups Follow Ups

- Great classroom listening for a group.

Movie Segments for Assessing Grammar Goals

- Listening for grammar points in a classroom.

Listen and Write

- Full and Partial Cloze Exercises based on interviews, music, movies, etc.

VOA Special English

- Modified English Listening for different levels based on interesting news stories.

BBC Learning English - A great resource with listening, grammar, pronunciation, and classroom exercises. Great for teachers and students alike.

ESL Commando - If I do say so myself. Many grammar, writing, and pronunciation tutorials for all ESL students.

British Council - A lot of interesting activities and video clips to help learn British English.

Breaking News English - Very good listening activities for the classroom. Entire lesson plans, guides, and student packets available.

English Central - Practice with pronunciation and listening to TV clips.

VoScreen - Great practice to translate English listening to your native language. Not all native language are supported, but most Indo-European languages and Arabic are.

PBS Video - Excellent listening practice to learn how Americans (and some British) speak for both teachers and students. Many videos on FRONTLINE have teaching lessons associated with them and transcripts (written words) for the videos. Best of all, it is all free!

Engvid - Great English instructional videos, quizzes, and practice!

Rachel's English - a very popular and helpful listening and pronunciation site for ESL learners with great tips and information.
Have fun with these websites and improve your listening...Oh yeah, and check out some of my ESL movie trailer listening activities too!

Click below to check them out!

Man of Steel ESL Classroom Activity
Avengers ESL Classroom Activity
Jack and the Giant Killer ESL activity
Snow White and the Huntsman ESL activity
Dark Knight Rises ESL Activity
-
Movie Trailer Esl Grammar Activity - After Earth - Passives
Here is the classroom activity for After Earth with Will Smith with a worksheet for the passive forms and writing/discussion. Download Worksheet If you liked this try: After Earth ESL Listening Activity Iron Man 3 ESL Listening Activity Oblivion...
-
Adverb Clause Game - Sentence Jumble
Here is a great game that teachers can have their students use to learn adverb clause order, punctuation, and meaning. Feel free to download and distribute! If you're looking for more grammar activities, check out the Hunger Games Classroom...
-
Great Website That Uses Movies To Teach Grammar
Each movie segment on this website comes with a great worksheet that focuses on some important grammar goal. I have used these many times and I can't recommend the website enough to help pep up an otherwise tedious lesson. Students love the activities,...
-
Descriptive Essay Outline
Please also check out our cool and fun Movie Listening Activities, this link lead to the Dark Knight Rises:Batman. Descriptive essay powerpoint View more presentations from phricee Here's a simple way to learn or teach the basic structure of a descriptive...
-
Use Powerpoint Taboo To Teach Adjective Clauses.
Adjective Clause Game "Taboo" - This slide presentation can be used to play a fun game of adjective clause "Taboo," in which students sit in front of the class while others call out clauses without the "taboo" words. This is a great activity for...
Learn English