Learn English
Diverse Sources Of Materials That Expand Your Knowledge
The sixth rule of learning English is: ?use only authentic materials? - but what precisely?
The answer is simple yet unbelievable: any. Any English materials that you use can make studying the language easier and more productive.
YouTube videos
From BBC and CNN News to wellness, music and geography channels, there are billions of videos waiting for you to explore. You don't have to ? what's more, you shouldn't ? limit yourself to just the materials addressed directly to studying people, but rather go for those that are recorded by native speakers of English for native speakers of English. This way you can be sure that the language used is the so-called living language, that it's true and authentic.
News websites and blogs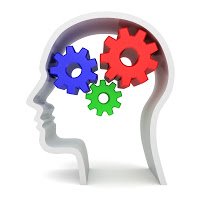 If reading books isn't your match then you should definitely get into shorter pieces of literature. Whether these are articles from news websites or new entries on your favorite blogs it makes no difference. When subscribing a blog pay attention to the nationality of a blogger: of course it's advisable to follow native speakers of English. However, staying in touch with English should be your primary concern.
Songs and lyrics
We all love music, don't we? From rock to rap, from metal to pop we enjoy singing along our favorite bands. So make it a two-in-one bargain and use some songs as a study material. Try to write down the lyrics and then compare them with the original, it's going to be fun!
Click here to go to the official Effortless English website!
Audio books
Maybe conventional books are not your shot, but you'll fall for easy-to-use audio books; you can use them virtually everywhere, carrying a few dozens of your beloved stories in a pocket. Pause every five minutes and try to summarize the plot to assure yourself that you understand it.
Although I have mentioned only a few sources, you can use virtually every piece of English to learn something out of it. Just stay tuned!
-
How To Learn English From Scratch? - Music
A proven way to start learning English is the use of English Music (though it can be used in more advanced levels as well). Please consider translating this post into your native language with this ?Google translator?, just in case...
-
Why Learn English Through Songs And Music?
Why Learn English Through Songs and Music?So what is it about songs that make them such effective English language learning tools?1. It works. There is considerable scientific evidence that demonstrates how...
-
How To Learn English Effectively
Have you ever tried to study English, but it turned out way too difficult for you? Well, let me tell you that the language of Shakespeare and Austen is easy once you keep in mind these 7 golden rules: 1. Always study and review phrases, not individual...
-
Use English Materials That You Are Excited About
So easy but so powerful rule. You should always remember to not use materials that are boring for you even in your mother language. For example if you are interested in internet world try to find websites, YouTube channels in English and try to follow...
-
The Countless Things That You Can Figure Out If You Learn English
The Countless Things That You Can Figure out If You Learn English English is the most commonly used language all over the world and it can be very useful to learn it. It is not just about being skilled to speak English, it is also about being capable...
Learn English