Learn English
Movie Trailer ESL Listening - The Amazing Spider Man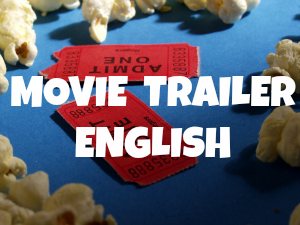 Gotta love Marvel Movies, first the Avengers, now Spider-Man. Check out this fun listening activity with Spider Man! If you like this one, check out Snow White and the Huntsman listening activity!
-
The Top Listening Activities On The Esl Commando Website
These are the top recent listening activities for the ESL Commando listening website. Enjoy! Movie Trailer Listening - Thor 2Movie Trailer Listening - Hunger GamesMovie Trailer Listening - Catching FireMovie Trailer Listening - WolverineMovie Trailer...
-
Movie Trailer Esl Grammar Activity - After Earth - Passives
Here is the classroom activity for After Earth with Will Smith with a worksheet for the passive forms and writing/discussion. Download Worksheet If you liked this try: After Earth ESL Listening Activity Iron Man 3 ESL Listening Activity Oblivion...
-
Movie Trailer Esl Grammar Activity - Oblivion - Present Progressive Movie Game
Oblivion looks like a great movie with Tom Cruise. This activity uses the movie,pictures, vocab cards and a worksheet to help students to practice the present progressive tense in a fun, interactive way that is more like a game than just an exercise....
-
Movie Trailer Esl Listening Quiz - "after Earth" Passives
Great Passive forms practice for ESL students. Passives are a form in which the subject is not doing an action but is being acted on by some other person, thing, etc. "After Earth" is a futuristic look at earth and how it could be in the...
-
Movie Trailer Esl Listening - Snow White And The Huntsman
Here is a simple trailer exercise to practice listening from "Snow White and The Huntsman." This is probably easier than intermediate, but I hope you enjoy it. You might also like the Avengers listening activity. <p><p>Snow...
Learn English